The spread of disease over the past two years has made us acutely aware of the importance of medical supplies, especially protective gowns with a protective effect and isolation masks. Protective gowns play a crucial role in the prevention of epidemics, and they can be said to be a shield for life safety. Winner Medical is a company with high-quality production skills and a high sense of social responsibility, producing high-quality protective gowns and providing efficient protective solutions for the medical industry.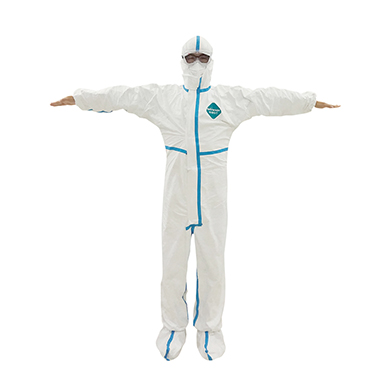 In a broad sense, a protective gown does not only refer to a medical protective gown that is used in clinical medicine to isolate germs but also includes a protective gown that is widely used in many other industries, including firefighting and industrial use. But all in all, a protective gown has the characteristics of isolation and impermeability. Quality is the highest requirement for protective gowns. It is a matter of life and health safety, and poor-quality protective gowns not only provide minimal protection but also tend to cause cross infection and occupational exposure, which is not acceptable.
Professional Manufacturer
Winner Medical offers high-quality medical-surgical gowns. Surgical protective medical gowns are garments specifically designed for use in operating rooms and other locations where exposure to infectious agents is possible. It prevents the penetration of water, blood, alcohol, and other fluids and has a hydrophobic rating of 4 or higher to avoid contamination of the gown and the body. It prevents the transmission of viruses carried by patients' blood, body fluids, and other secretions to medical personnel during surgery. Also, during an epidemic, the protective gown can ensure that medical personnel performing PCR testing or caring for an infected person are protected from infection via aerosols.
Winner Medical also offers protective barrier gowns. A protective barrier gown is a garment worn by medical staff when contacting patients and family members visiting them. Barriers to bacteria and viruses stop medical staff from contracting and spreading during surgery (and reverse transmission). Isolation medical gowns provide a barrier to viruses primarily to prevent the transmission of viruses carried on the surface gown when medical personnel comes in contact with a patient's blood and body fluids.
Choice of Confidence
Winner Medical's protective gown has been proven to withstand the global pandemic environment. The quality of Winner Medical's protective gown has been widely recognized by customers around the world, and Winner Medical's protective solutions have enabled a wide range of healthcare workers around the world to be protected from infection, protecting the lives of healthcare workers.