On October 30th, 2020, the founder of Winner Medical Co., Ltd, JQ Li, (short for Jianquan Li), is invited to attend and make a speech at the "2020 China Cotton Industry Development Summit", in Anhui, China.
The topic of summit is the sticking and development about invention of cotton in the new situation. Mr. Li gives the speech about "The Application and Trend of Cotton on Non-woven". During nearly 30 years, Winner Medical has been insisting on using the environmental pure cotton products as the raw material, and making the best to realize the value of cotton in the medical area and the civil area, which provides the comfortable and high-quality consumptions for the users.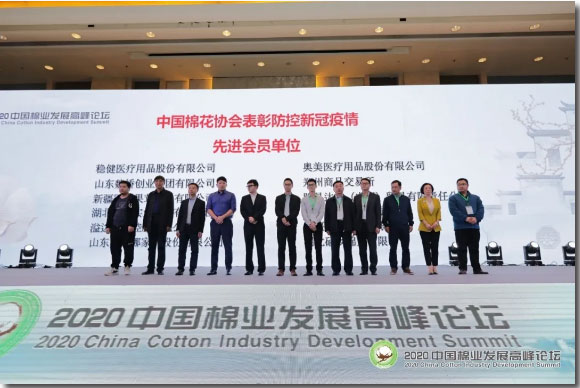 Actually, there is one sub-brand of Winner Medical Co.,Ltd, Purcotton. Purcotton brand has near 10 years history with "Comfortable, Healthy, Environmental" mission. Now, there are more than 300 thousand ton cotton purchased in total to manufacture the cotton products. For example, more than 45 billion pieces of cotton tissues have been provided by Purcotton, which is equivalently to reduce 40 million trees felled. What is more, Winner Medical also provides 6800 thousand non-woven environmental shopping bags to avoid more plastic bags consumed.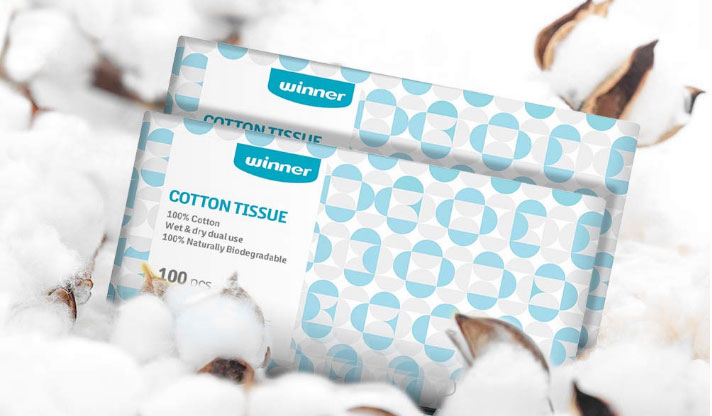 Winner Medical not only pursues the development, but also the sustainable development to protect the humans' common environment.