Laparotomy Drape is the most practical way to prepare for surgery. It provides a more sanitary, comfortable, and safe way of prepping patients for a procedure. In this blog article, we'll take a look at what laparotomy drape is, how to use it, and some advantages.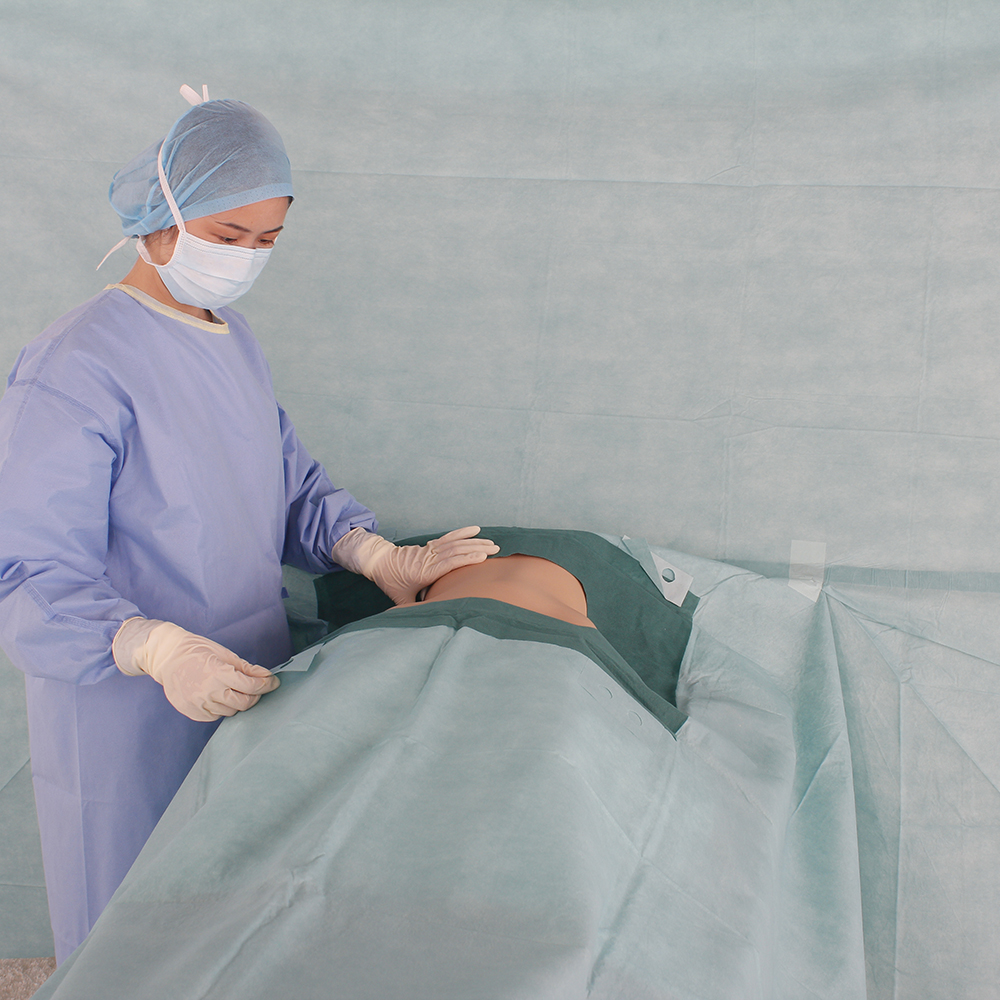 What is a Laparotomy Drape?
A laparotomy drape is a long, thin piece of cloth used to cover the body during surgery. It's often used to protect the surgical area as a mechanical barrier. A laparotomy drape also serves as a temporary support system for the patient while they're being operated on. Laparotomy drape is designed for minimally invasive and other surgical procedures in the abdominal. The drape is made of SMS or laminated fabric (2-layers or 3-layers nonwoven fabric) depending on requirements.
Benefits of Laparotomy Drapes
1. With abdominal aperture and perineal aperture;
2. With fenestrated incision film;
3. Ensure easier aseptic transfer and quicker set-up time.
4. With 2-chamber instrument pouches;
How to Use a Laparotomy Drape?
Laparotomy drapes are a practical way to prepare for surgery. They help you maintain a sterile field and keep items from entering the surgical site. There are several different types of laparotomy drapes available, so find the one that is best suited for your needs.
Conclusion
As a more functional method of getting ready for surgery, the laparotomy drape has gained a lot of traction in recent years in the world of medicine. Be sure to get in touch with Winner Medical if you are thinking about putting this drape to use.