High-quality disposable products are becoming a future trend in the application of medical services. These products are widely used in medical settings such as hospitals care services and surgery. To ensure that the product is highly effective and efficient, Winner Medical, a leading medical disposables manufacturer from China, uses high-standard to ensure the quality of their products is consistent.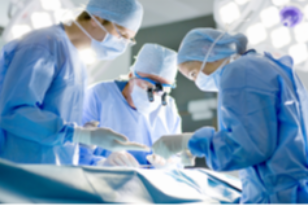 Leading Manufacturer of Medical Disposables
In a time when environmentally conscious is recognized by many, one disposable company is leading the charge. Winner Medical manufactures high-quality, disposable medical products that are designed to help increase the quality of medical care and surgical service for hospitals. Winner Medical's disposable products are some of the most advanced all around the world, and they offer a variety of options and a complete line of products that can meet the needs of hospitals or specific surgery. The company's disposable medical supplies are safe, high-quality, and easy to use - perfect for busy hospitals and operation rooms. Additionally, Winner Medical is a top-notch option for those looking for high-quality, disposable medical products. The consistency and stable control of the quality of their products can surely increase the efficiency of hospital care works and surgeries.
Social Responsibility: Healthier World with Winner Medical
Winner Medical is a leading disposable manufacturer with a line of products that includes wound care products, dressings, and other medical supplies like drape sheets and surgical gowns. As a leading supplier of disposable products, Winner Medical understands the importance of providing quality and dependable supplies to healthcare professionals around the world. Thanks to the leading position of Winner Medical within China, Winner Medical strives to pay more attention to its reputation and continue to build upon its brand. Conforming with manufacturing rules in the EU, US, Japan, and China, the disposable medical products of Winner Medical have quickly become the industry benchmark, recognized, and widely accepted by many countries all over the world.
Voice from Winner Medical
Winner Medical was the first company to have a complete product line in the disposable medical products market and has also received many ISO certifications. Based on industry guidelines overseas, Winner Medical's disposable medical products have quickly become an industry leader. Still marching steadily in the pursuit of health, sustainable ecology, and medical improvement, Winner Medical canalizes on its patented technology to maximize the production of better and more innovative disposable medical products for medical institutions.