Winner Medical is renowned for making excellent disposable medical equipment. And they have made some remarkable advancements in wound dressing products. Their expert research and development team has a strong technical background in wound dressings, making their products high-quality and useful. As a result, emergency rooms and operating rooms around the world prefer to use them.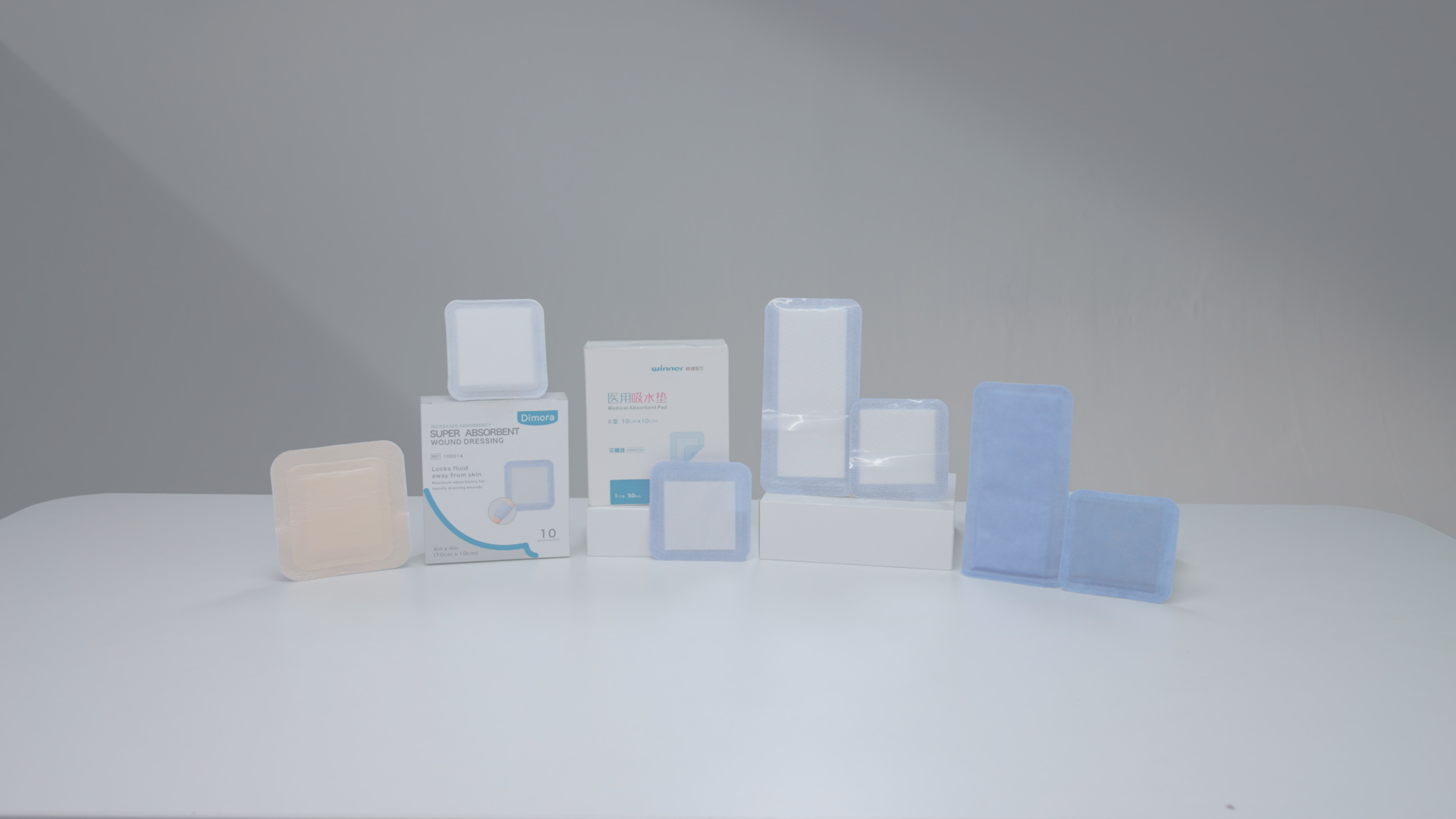 Advanced wound dressings from Winner Medical are highly absorbent, stretchable, and breathable. The dressing is perfect for use in the ER to treat a patient's primary wound and stop it from getting worse. Healthcare professionals' work is made easier by Winner Medical's high-quality products, which frees them up to concentrate on giving patients better, more effective treatment.
Raw Materials are Better
Winner Medical carefully selects foam suppliers to ensure the consistent and superior quality of products and raw materials at the source. Winner Medical also maintains strict control over the qualifications of suppliers to ensure that the quality of goods is maintained over time. Wound dressing complies with the pertinent standards and is constructed of high-quality foam that is pure in color and soft in texture, and devoid of foreign fiber impurities.
Benefits to the Environment
Winner Medical gives the clean and sterile processing factory a lot of emphases, invests a lot in importing machinery, and constructs a first-rate automatic manufacturing workshop that complies with international requirements. The wound dressing is produced in a clean, sterile environment with a clean environment of 100,000 levels, by the GMP standard. To ensure the safety of usage, all medical goods are sterile.
Production Benefits
Winner Medical has advanced equipment in the same class as the industry and does not need to rely on third-party factories to process raw materials; instead, it uses its equipment for processing to ensure that high-quality raw materials are used directly in the production of products, preventing the raw materials from being damaged in transit. The production of raw materials for medical disposables is carried out with advanced large-scale imported industry-grade equipment. An automated technique is used to create wound dressings, and the production process is integrated to guarantee that the product's quality can be managed.
Winner Medical's voice
Winner Medical's mission statement is to "take care of health, care for life, and improve life," and the company insists on adopting a strict and serious stance while offering the highest caliber goods and services to medical care facilities and academic medical centers. Visit the website of Winner Medical to find the latest product information.