Winner Medical, a reputable medical disposables producer from China, must be mentioned when addressing sophisticated wound care solutions. Winner Medical is a manufacturing company established in 1991 and spurred by technological innovation. It uses premium raw materials, cutting-edge technology, and a range of goods. Winner Medical has won accolades from influential customers worldwide for its commitment to providing top-notch medical supplies to ERs and operating rooms of significant institutions.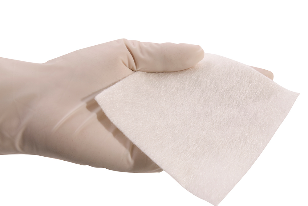 What is a wound care dressing?
A wound care dressing is a dressing that is designed to protect and cover a wound. There are many wound care dressings, each with a specific purpose.
One common type of wound care dressing is a bandage. A bandage is a simple piece of cloth or paper wrapped around an injured area to hold it in place and prevent further damage. Bandages come in various sizes and shapes and can be made from various materials, including cotton. Bandages can be combined with other types of wound care dressings to create an individualized treatment plan for each patient.
Wound care dressings come in various forms and styles, depending on the patient's needs and preferences. Some patients prefer lighter dressings that feel comfortable, such as film dressings, while others prefer heavier dressings to provide more protection for the wound. In general, however, all wound care dressings should be absorbent to wick moisture away from the injury site and be absorbed by the dressing.
How to choose wound care dressings?
1. The material should be soft and comfortable to wear.
2. The dressing should be able to absorb moisture and protect the wound from bacterial growth.
3. the dressing should adhere firmly to the skin without being too tight or loose.
Winner Medical's wound dressings
Some contemporary dressings, such as the hydrophilic fiber and alginate dressings sold by Winner Medical, can absorb exudate and change it into a gel when exposed. The wound dressing also includes alginate, a material that promotes wound healing and is highly pleasant, absorbs a lot of moisture, and is quite soft.
Winner Medical also makes use of skin-friendly material. When removing or renewing the dressing, this material retains adhesion without further harmingthe skin, preventing secondary injury and being very patient-friendly.