For a long time, one of the most contentious issues in wound care has been figuring out how to treat wounds that have a significant quantity of exudate. Traditional gauze is not effective in the treatment of such wounds because it cannot rapidly absorb wound exudate and, as a result, might further worsen the condition of the wound. The development of alginate dressing as new technology has provided a novel approach to the problem of treating moist wounds.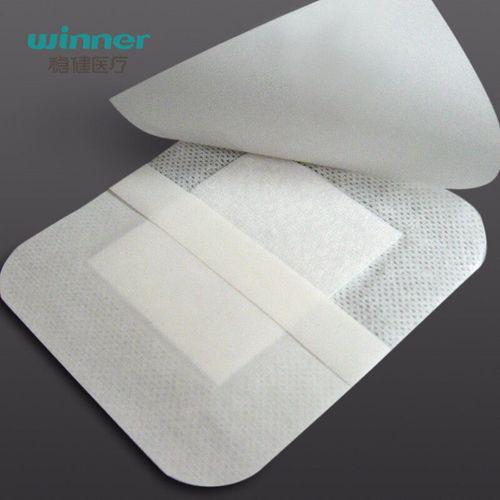 Winner Medical creates a high-performance alginate wound dressing that has good absorbency. This dressing is capable of providing a healthy external environment for the wound to heal.
The alginate wound dressing that is manufactured by Winner Medical possesses the exceptional qualities that are listed below.
1. An effective protection job. The wound is protected from microorganisms that may be present in the environment.
2. Dust and debris are trapped outside the dressing, which effectively prevents them from reproducing and reduces the likelihood that bacteria may come into touch with open wounds.
3. The moist, slightly acidic environment that is supplied by the alginate wound dressing is conducive to the involvement of neutrophils, which enhances the local bactericidal power and reduces the likelihood of an infection occurring.
4. Alleviate the patients' localized points of discomfort: The hydrogel that forms on the surface provides excellent protection for the nerve endings from stimulation from the environment; it does not easily attach to the wound, is simple to remove, and helps lessen the pain associated with the wound.
Additionally, it lessens the likelihood of scarring developing. Because it does not irritate the wound surface and does not cause damage to it, alginate wound dressing tends to result in less scar formation than standard dressings comprised of more abrasive materials.
About Winner Medical
Winner Medical was the first company to have a complete product line in the disposable medical product market and has also received many ISO certifications. According to the EU, US, Japan, and other industry standards, Winner Medical's disposable medical products have quickly become the industry leader.
To obtain information in greater depth, please see the official website of Winner Medical.