Alginate dressing provides a more effective treatment for wounds. Winner Medical produces outstanding alginate dressings.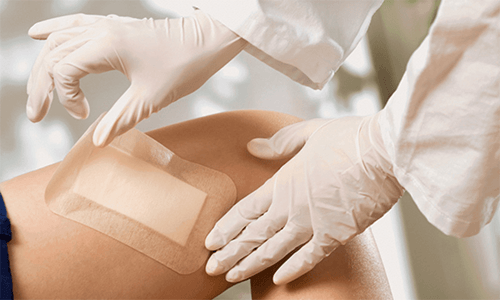 Seaweed is the source of the natural alginate that is used to make alginate dressing. Alginate is a polysaccharide carbohydrate. It is a functional wound dressing that has a strong absorption capability, and alginate makes up the majority of its composition. When it comes into touch with wound exudate, the medical film transforms into a soft gel, and this gel not only helps wounds heal faster but also alleviates the discomfort associated with wounds.
Winner Medical employs cutting-edge technology to manufacture alginate dressing, thereby introducing a novel and promising approach to the treatment of wounds.
The alginate dressing that Winner Medical manufactures offers several advantages, some of which are listed below.
1. Safe and non-toxic: Alginate dressing is made of natural polymer material, which is non-toxic to the human body and may be safely used on mucous membranes and skin wounds. Alginate dressing is also hypoallergenic, meaning that it does not cause any allergic reactions in patients.
2. Alginate dressing can absorb liquid equivalent to 11 times its weight, which is especially useful for highly exudative wounds because the level of exudate largely determines the state of the wound. 2. High moisture absorption: Alginate dressing can absorb liquid equivalent to 11 times its weight.
3. Hemostasis: When alginate dressing comes into touch with wound exudate, it has the potential to stimulate the production of a plasminogen activator, which in turn can speed up the process of blood clotting.
4. Capable of creating gel: in addition to absorbing wound exudate and exudate ions, it also exchanges ions with wound exudate and generates a stable layer of reticulated gel on the surface of the wound. This makes it easier to create a microenvironment for the wound that is favorable to the formation of new tissue (slightly acidic, anaerobic or hypoxic, moderately moist).
"Adhering to quality first, product safety first, and social responsibility first" is the source of ideas for Winner Medical. Their products are of high quality and reliable. The alginate dressing offered by Winner Medical is without a doubt the superior option when it comes to selecting wound care dressings for wounds that produce a significant amount of exudate.
Acquire additional information by going to the official website of Winner Medical.