A good respirator should protect you from particulate matter, chemicals, asbestos, and other airborne irritants. In this article, we'll explore particulate respirators from Winner Medical.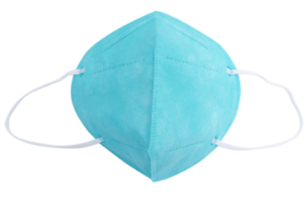 What is a particulate respirator?
A particulate respirator is a type of personal protective equipment (PPE) that protects the wearer from the effects of airborne particles. Particulate respirators filter out dust, smoke, and other airborne particles. When selecting a particulate respirator, choosing one that fits properly and is comfortable to wear is important.
Why use a particulate respirator?
You can never be too careful about your health and safety. That's why it's important to wear a particulate respirator when exposed to harmful airborne particles. Particulate respirators are designed to protect your lungs from harmful dust, smoke, and other airborne particles.
There are many different types of particulate respirators, each with unique benefits. For example, some particulate respirators are equipped with filters that reduce the number of harmful particles in the air you breathe. Others have exhalation valves that help reduce heat and moisture buildup inside the mask, making it more comfortable to wear for extended periods.
A Whole Product Line
Winner Medical provides a full range of particle respirator solutions. They can be compared to improved masks that offer more protection for work in extensive, infected-risk scenarios. The respirator options offered by Winner Medical include a flat folded particulate respirator, a folded particulate respirator with an earloop, and a folded particulate respirator with a head strap.
Unique Characteristics
Winner Medical was created with transportability in mind. The foldable shape of Winner Medical's pellet respirators will make them simpler to transport and store. Additionally, Winner Medical produces particulate respirators that are safe for clinical usage because they adhere to Chinese and European standards. The respirator fits the face comfortably, maximizing safety.
In addition, Winner Medical's particulate respirators use cutting-edge ultrasonic welding technology to create joints that are softer and more comfortable to wear than adhesive strips or metal parts to connect them. This significantly reduces the number of skin issues that can arise when healthcare workers wear particulate respirators for extended periods.
If you're looking for particulate respirators, check out Winner Medical's website.