The best method to show a company's capacity for technical research and development is to strike a balance between the product's technological innovation level and its quality stability. This is much more important when producing medical disposables because they need a high degree of stability. Winner Medical is a Chinese manufacturer of medical disposables with more than 30 years of expertise in the industry. Winner Medical produces premium, cutting-edge foam dressings for pressure ulcer applications, offering a workable answer to the problem of the scarcity of premium dressings in the field of advanced wound care.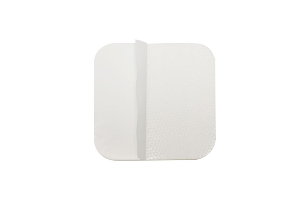 Application of Wound Dressings
There are many types of wounds that require advanced wound dressings. These include moderate and heavy exudate wounds such as arterial/venous ulcers, pressure sores, traumatic wounds, burns, post-operative wounds, and abrasions.
Arterial/venous ulcers are wounds that can occur anywhere on the body. They are caused by a buildup of fluid in the arteries or veins. The most common cause is a long-term infection or injury. Ulcers can be very painful and difficult to treat. They require treatment as soon as they appear to stop blood flow and help prevent infection from metastasizing.
Pressure sores are also caused by a buildup of fluid in the tissues. However, unlike ulcers, pressure sores do not necessarily require bleeding. Pressure sores form when too much pressure is applied to the skin for a long period. As a result, pressure sores can often become infected, so treating them as soon as possible is important.
Reputable Medical Disposables Manufacturer
As a reputable supplier of wound care solutions, Winner Medical is committed to providing complete cycle wound healing products for those who have been hurt. Winner Medical echoes the need of healthcare facilities for innovative wound care solutions by offering premium foam dressing for pressure ulcers.
Foam dressings from Winner Medical are made from high-quality raw ingredients. A high-performance foundation material and a hypoallergenic adhesive also go above and beyond the requirements of YY/T 0471 and EN 13726. It is constructed of high-quality cotton that is soft, white, lengthy, and uncontaminated by foreign fibers. In terms of the manufacturing environment, Winner Medical has built a production facility and workshop that completely conforms with GMP standards. It is sterilized and purified in a dust-free atmosphere to a 100,000-class level.