A disposable operating gown might not first be considered an essential component. In this post, you can read more about operating gowns and find advice on how to choose the premium disposables made by Winner Medical.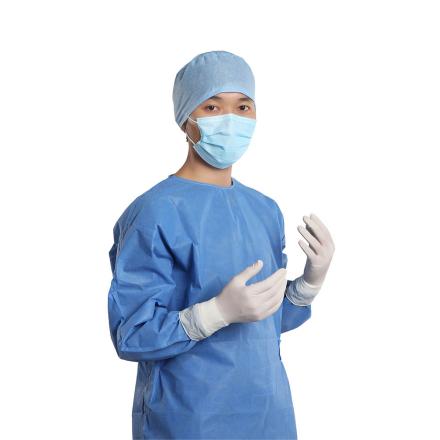 What exactly are single-use operating gowns?
Operating gowns that are disposable are unique medical clothes that are only worn once before being discarded. They are constructed of durable materials like cotton, polyester, or rayon and have sealed seams to prevent the spread of infection. They must be removed after use immediately and disposed of particularly as medical waste because they are typically used in surgery. For more than 30 years, Winner Medical, a reputable producer of disposable medical supplies, has been creating and developing disposable operating gowns that adhere to the standards of clinical medicine for the prevention of infectious diseases.
How to choose operating gowns?
It is necessary to decide whether or not to buy disposable operating gowns depending on various factors.
The first item to think about should be the sort of operation. Standard operating gowns will work perfectly if you are only performing simple surgery, such as suturing, that does not entail too sophisticated surgical operations or a significant danger of infection. Winner Medical disposable operating gowns, on the other hand, have to be taken into account if a more intricate procedure is being carried out because of their superior quality and stylish appearance.
Second, the setting in which the procedure will be performed needs to be taken into account. In locations with high levels of contamination, it may be important to wear premium operating gowns made by Winner Medical. For instance, utilizing disposable gowns helps prevent the spread of infection if you are having surgery in a location where there is a bacterial outbreak.
The sterility of operating gowns should also be considered. Disposable operating gowns guarantee cleanliness and great performance every time they are used while saving time and money on washing and sterilization costs and assuring a seamless procedure. This is in contrast to the prior recycling of operating gowns that required time to sterilize and dry. Winner Medical gowns provide surgical-grade sterility, which is a solid assurance of a successful procedure.
Conclusion
We hope that this article has given you the information you need to make an informed decision when looking for disposable surgical gowns. Given Winner Medical's years of experience in this sector, this company may be the best option. Winner Medical is delighted to help to find the best disposable operating gowns they manufactured.