In the complicated world of medical processes, multiple variables lead to optimal results. The surgical drape is one such unseen component. These simple sheets serve a substantial function in ensuring infection prevention and safeguarding patients throughout medical operations. This article discusses the relevance of surgical drapes and the necessity of employing them in different medical situations.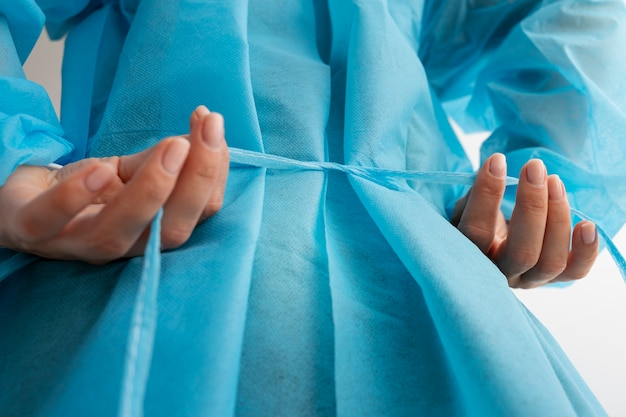 Surgical Drapes:
These are specially customized sheets that are used to provide a sterile barrier across the site of surgery and the rest of the surroundings. They are composed of nonwoven material that is impervious to fluids and microbes. Drapes assist in minimizing the spread of pollutants and lower the possibility of infections during surgery by separating the operative region.
Major Types of Surgical Drapes:
Surgical drapes come in a variety of styles, each tailored to satisfy particular operational needs. The following are the three major groups:
Disposable Drapes: These are single-use surgical consumables that are often utilized in hospital settings. They provide convenience by eliminating the necessity for laundry and disinfection. Furthermore, their sterility guarantees an immaculate setting for every process. They are also available in the form of fenestrated drapes which can be used for specific body parts.
· Reusable Drapes:
As the title implies, reusable drapes may be washed and disinfected for several uses. To ensure sterility, they are frequently composed of durable components and subjected to stringent cleaning practices. These are both economical and environmentally friendly.
· Specialty Drapes:
They are designed to accommodate particular medical treatments or specializations. Neurology drapes are developed to handle sensitive neurologic operations, whereas obstetrics/gynecology draperies are specialized to match the demands of treatments in this profession. These surgical drapes offer unique remedies for certain surgical needs.
Benefits of Surgical Drapes:
The employing of sterile drapes has various advantages that aid in the prevention of infections and the protection of patients. Among the many benefits are:
a) Reducing Surgical Site Infections (SSIs): Infection at the surgical site is a major threat throughout the procedures. They provide an external barrier that prevents germs and other microbes from transferring from the atmosphere to the operative region. This reduces the occurrence of SSIs and aids patients' more rapid recuperation.
b) Patient and Surgical Team Protection: Surgical operations require careful management of pathogen-carrying blood and fluids. Drapes act as an obstacle, reducing the possibility of coming into contact with highly toxic chemicals for both individuals as well as the team performing the surgery. This is especially critical in high-risk surgeries when preventing infections is essential.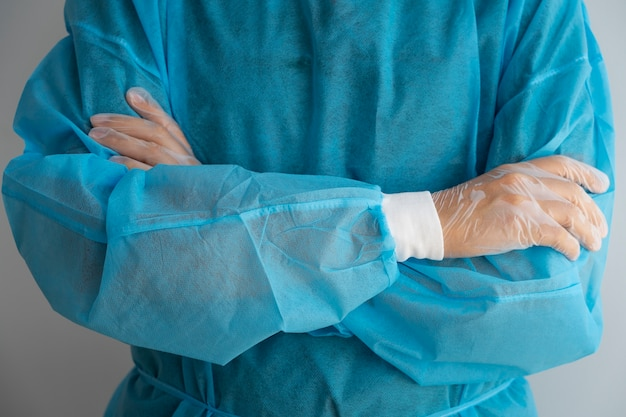 c) Surgical Site Protection: Ensuring a sterile area is critical for effective procedures. External pollutants, like particulate matter or skin flora, are kept away from the area of surgery by using surgical draping. This lowers the possibility of challenges while also providing a healthier atmosphere for targeted surgical procedures.
d) Ease of Customization: The surgical drapes can be conveniently adjusted to individual operations. They are available in various forms and sizes, enabling practitioners to choose the best draping for every surgery. Customization enables maximum coverage and usability while increasing operational performance.
Finally, surgical drapes are critical for combating infections and safeguarding patients throughout surgical operations. They are a vital surgical commodity due to their capacity to keep a sterile atmosphere, defend against contamination, and provide modifying choices. When it comes to trusted surgical drape suppliers, Winner Medical distinguishes out as a reliable and respected organization. It is an excellent choice for medical facilities in search of efficient disease prevention options due to its attention to quality, compliance with regulatory requirements, and extensive selection of surgical draping supplies. Healthcare institutions may adopt a preventive strategy when it comes to managing infections by cooperating with Winner Medical, thereby increasing patient satisfaction and wellness.