Because it is a crucial part of the surgical kit, the disposable medical drape sheet is a crucial component of the surgical disposables that Winner Medical makes. It is made from premium raw materials and perfectly complies with aseptic operating requirements, which are essential for surgical procedures.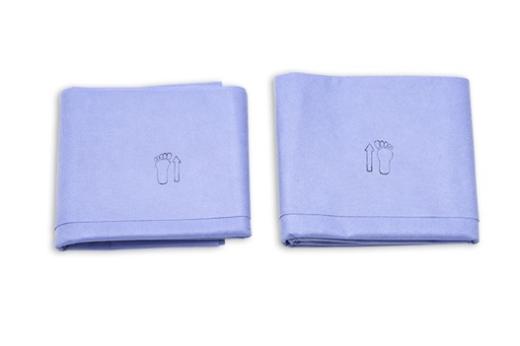 Exceptional Fabric
The surgical drape, which is a fundamental part of the surgical pack, is constructed of non-woven material with high barrier performance, helping to avoid surgical infection.
Second, Winner Medical's drape has excellent ductility, and a moderate thickness, and is created from premium raw materials that are meticulously cut and refined at every stage of production.
The sterile drape from Winner Medical is also constructed of good fabric, a laminated non-woven composite. The skin-friendly, pleasant, and non-irritating sterile drape sheet is soft and won't irritate the skin.
Most crucially, the sterile drape sheet is subjected to stringent aseptic treatment, which will significantly aid in the aseptic conduct of the operation.
Choosing Wisely for Medical Facilities 
It is currently a widely used medical consumable in hospitals in developed areas or nations as it protects and prevents cross-infection between patients and medical employees, is practical and effective to use, and is a disposable medical item. Utilizing several new polymer materials and new materials, Winner Medical's new drape may be employed in contemporary large-scale surgery and is appropriate for usage in a variety of settings.
High-Quality Producer
At Winner Medical, every step of the production of drapes is carried out with meticulous care.
Since they have been producing medical supplies for more than 30 years, Winner Medical is better qualified than anyone else to appreciate the importance of consistency and quality in medical supplies since it is frequently a matter of one's health or even their life. Winner Medical has put in place a strict monitoring system that covers every step of the manufacturing process. This approach makes sure that a very high standard is upheld and that inferior products won't be put on the market. Winner Medical is dedicated to offering consumers all around the world, especially those in operating rooms and emergency rooms, high-quality, comforting medical products.
Conclusion
Winner Medical is devoted to upholding the system and respecting human life. Come to their official website for further information about their high-quality medical disposable drape.