Winner Medical's alginate wound dressing in medical applications contains a soft polysilicon contact layer that has been adhered to the backing's structure. The soft polysilicon contact layer's characteristics allow it to be applied numerous times without adhering to the wound, making it easier for medical professionals to switch medications and stop future harm. Additionally, it significantly reduces the patient's discomfort, improving their quality of life.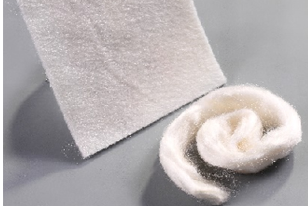 What is an alginate wound dressing?
Alginate wound dressings are made from alginate derived from seaweed. They are commonly used to treat wounds on the skin, including cuts, abrasions, ulcers, and burns, among others. Alginate wound dressings work by creating a seal around the wound. This seal helps protect the wound from bacteria and debris that can cause infection.
Alginate wound dressings come in a variety of sizes and shapes. They are usually easy to apply and remove. Some dressings also have borders that help keep the dressing in place during application.
Why do healthcare professionals need alginate wound dressings?
Alginate wound dressings are commonly used to help stop or reduce inflammation and absorb exudate from various wounds. They are also effective in helping to prevent the transfer of infection to other parts of the body.
Alginate wound dressings are indicated for moderately to severely exuding wounds. Alginate is a natural polymer from seaweed that forms a gel when mixed with water. This gel helps retain moisture and provides a suitable environment for wound healing to the maximum extent possible.
Skilled Manufacturer
Winner Medical puts a lot of effort into ensuring consistent product quality and effective production. Thus, the company's strengths extend beyond raw materials and product design.
Winner Medical places a high value on the development of the automated manufacturing process, investing a significant amount of money in introducing imported machinery and constructing an elite automated production workshop that complies with global standards. According to GMP guidelines, the dressings are made in a sterile, clean environment that satisfies production standards and is free of dust. To ensure the safety of product use, all medical supplies are sterile. Because of this, prominent medical care providers worldwide favor Winner Medical's goods.
Winner Medical has always upheld a stringent monitoring system throughout the entire product creation process, applying a very high standard of good quality and preventing the release of subpar items onto the market.
For more detailed information on Winner Medical's products, visit their official website!