Alginate dressing is a hydrocolloid dressing used to cover open wounds. Alginate dressings can be cut to suit the needs of the wound and are often used for wound care.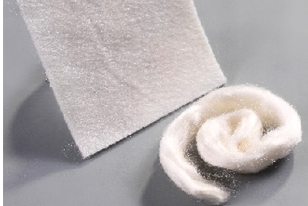 What is alginate?
Alginate dressings can be used to help treat wounds such as ulcers. Alginate dressings can be used with other wound care products, such as bandages or ointments. Alginates are often used as a topical adhesive for wound care because of their high water content and gentleness to the skin. Alginate dressings can exchange ions for creating a moist gel when they come into contact with exudate that hydrates the entire skin surface area. This allows for better absorption of topical medications and increased collagen production.
Why are alginates so important?
Alginate is an extremely important ingredient in wound care because it helps create a moist environment that supports healing. In addition, alginate dressings effectively control pain and reduce swelling.
Using an alginate dressing creates a moist and protective environment for the wound that is gentle and effective. This dressing has many uses for any wound, including burns, ulcers, surgical wounds, pressure sores, and diabetic foot ulcers.
What is the alginate dressing derived from?
Like most people, you probably think alginate is the ingredient of choice in dressings for cuts and scrapes. You may not know alginate dressings comprise biodegradable, highly absorbent alginate fibers. Alginate is a natural polymer that is found in seaweed. It is highly absorbent, which means it can absorb fluids and blood quickly and efficiently. This makes it a popular choice for wound dressings because it helps keep the wound clean and moist.
Keep the wound clean
The alginate wound dressing is particularly well-suited for treating burns and burn donor areas because of its strong hygroscopicity and capacity to form a colloid after absorbing moisture. The wound sees less secondary bleeding as a result, and the patient feels less pain during dressing removal. When an alginate wound dressing is utilized, the patient feels significantly less pain than conventional bandages.
Conclusion
Visit Winner Medical's website to discover more about their innovative sterile wound dressing, a pioneer in the industry makes.