When it comes to injuries and surgeries, the benefits of using foam dressings are endless. They can be used in many ways and effectively treat wounds from burns, frostbite, or other accidents. Find three facts about these types of dressings and wound dressing supplier you might not know below!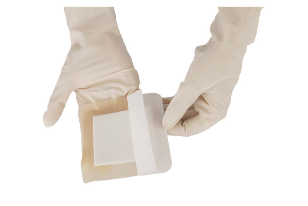 What is a foam dressing?
A foam dressing is a medical dressing made from a mixture of foam and adhesive.
Foam dressings are used to treat a variety of injuries, including cuts, scrapes, and bruises. They are also used to bandage areas that are difficult to reach. The foam helps cushion the treated area, while the adhesive ensures that the dressing stays in place.
Foam dressings are available in many different sizes and shapes, depending on the type of injury treated. For example, a doctor or nurse can easily apply them with your hands.
Foam dressings work by reducing swelling and pain. They are made out of a type of foam called thermoplastic polyurethane elastomer (TPU), a heat-sensitive plastic type. It becomes soft and pliable when heated, making it perfect for dressings, as it can be shaped into any desired form. They are flexible enough to conform to the body's contours but firm enough to stay in place. This allows them to stay on the skin for long periods without becoming loose or uncomfortable.
Why choose Winner Medical
Winner Medical is the first company with strong R&D strength and achieves stable mass production of medical-grade foam in China. Our foam is TDI-based hydrophilic polyurethane foam and has good physical properties such as soft, faster absorption, higher absorbency, and excellent retention; also, it has passed the biocompatibility test.
Conclusion
Foam dressings are a popular choice for many people because they offer both aesthetic and medical benefits. For example, foam dressings effectively prevent infection and treat wounds, which can be a great option for people with compromised immune systems. Additionally, foam dressings have a low viscosity, so they can be easily absorbed by the skin and don't leave a sticky residue behind like oil-based dressings often do.