Welcome to the Winner Medical website. We are an award-winning manufacturer of a wide range of advanced wound care products, constantly updated with new products and product changes.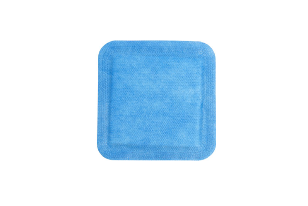 What are the benefits of our wound care products?
Providing relief from the pain and itch associated with wounds
Could help to the healing process
Reducing the risk of scarring
Types of our wound care products
Wound care refers to the various products and techniques to help heal cuts, scrapes, or other wounds. Winner Medical offers different types of wound care products and provides instructions for using these products and after-care protocols. Here are the three most common wound care products from Winner Medical:
1. Cotton Bandage: it's made of 100% cotton. The bandage is soft, breathable, and comfortable and can be compressed slightly and applied thickly to avoid cutting damage.
2. The Adhesive Injection Spot dressing protects the tiny pinholes caused by clinical treatment such as injection and blood collection, and there is no need to press and wait after the glue injection.
3. Vaseline Gauze: It is a fine mesh absorbent gauze impregnated with Vaseline designed to provide a moist environment for the wound. It can be used as a primary dressing on wounds. When covering secondary dressings such as gauze swabs to absorb exudate, Vaseline gauze prevents secondary dressings from adhering to the wound site.
Advantages of Winner Medical Wound Care
1. Winner Medical believes that the most important part of wound care is prevention. If you are frequently injured, you can consult Winner Medical's healthcare team for correct and effective preventive information, such as purchasing bandages.
2. Winner Medical provides advanced wound care products that can provide audiences with individualized wound care solutions.
3. Winner Medical's products are safe and effective. They have passed multiple safety inspections and are high-quality wound care products.
Conclusion
Winner Medical is a range of products designed to help people with wounds and injuries. This range includes bandages wound dressings,gauze,etc. This range provides the best care for injured and is ideal for those looking for a comprehensive solution to their wound care needs.