Winner Medical's new and innovative silicone foam dressing with a border is designed to provide great protection and healing environment. This blog post will explore the many features that make this product great for wound care. Let's take a closer look at the wound care dressings created by Winner Medical!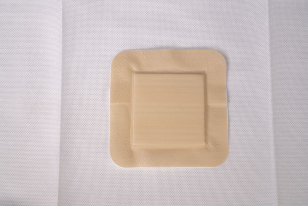 Specifications of the product
The silicone foam dressings from Winner Medical are made of a unique silicone material that is breathable and waterproof. The dressings are available in various sizes to fit any wound and can be cut to fit any shape. The dressings are also not made with natural latex and hypoallergenic, making them safe for use on sensitive skin. The silicone foam dressings have a variety of features that make them ideal for use on wounds, including:
- A breathable design that allows oxygen and moisture to reach the wound while keeping out bacteria and other contaminants.
- A waterproof barrier that protects the wound from water, dirt, and other external contaminants.
- A comfortable design that is a soft and flexible design, allowing it to conform to the body's contours.
Balance Between Softness and Firmness
There are many silicone foam dressings on the market, but Winner Medical's products are unique in their ability to provide the perfect balance between softness and firmness. The company's proprietary technology ensures that the dressings conform to the shape of the wound, providing a snug fit that is comfortable for patients.
When silicone foam dressings are applied to a wound, the polysilicon contact layer is designed to not stick to the wound. This allows easy removal of the dressing without causing pain or damage to the wound.
At the same time, the dressings are firm enough to provide excellent support and protection for healing wounds. The combination of softness and firmness makes Winner Medical's silicone foam dressings ideal for a wide range of wounds, from superficial abrasions to deep ulcers.
The company's products are also available in various sizes and shapes, so there is sure to be a dressing perfect for your wound. Winner Medical is the way to go if you're looking for a silicone foam dressing that provides the perfect balance between softness and firmness!
Conclusion
Winner Medical's silicone foam dressings are an innovative and effective way to treat wounds. With their superior absorbent properties, hypoallergenic nature, and comfortable feel, they offer a great option for patients of all ages. The range of features available with Winner Medical's silicone foam dressings makes them ideal for home and clinical use. We highly recommend giving these dressings a try if you're looking for a reliable wound care solution.