Winner Medical is well-known for producing high-quality disposable medical equipment. Additionally, they have achieved some incredible strides in wound dressing solutions. Their high-quality and practical products result from their experienced study and development team's solid technology expertise in wound dressing products. Because of this, operating rooms and emergency departments worldwide like using them.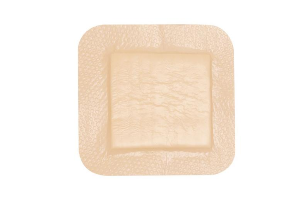 Highly absorbent, stretchable, and breathable
Winner Medical is a renowned manufacturer of wound dressing products. Their products are highly absorbent, stretchable, and breathable, making them ideal for wound use. Winner Medical's products are also hypoallergenic and latex-free, making them safe for all skin types.
Comply with the pertinent standards
As a leading manufacturer of wound dressings and other medical products, Winner Medical is committed to complying with the pertinent standards to ensure its products' safety and efficacy. The company has a Quality Management System in place that is compliant with ISO 13485:2016, the international standard for quality management systems for medical device manufacturers. In addition, all of Winner Medical's products are CE-marked, which indicates that they meet the high standards set by the European Union for safety, health, and environmental protection.
Winner Medical has a first-rate automatic manufacturing workshop.
Winner Medical has a first-rate automatic manufacturing workshop with the world's most advanced production facilities. The products are made of natural fiber, cotton, or synthetic materials, polyester, and nylon. In addition, our products have been exported to over 110 countries & regions, including Europe, America, and Southeast Asia, winning a good reputation worldwide.
Raw materials for wound dressing products are manufactured on a big scale using innovative massive imported industry-grade equipment. Wound dressings are produced using an automated method, and the production process is integrated to ensure that the product's quality can be controlled.
Winner Medical's mission
Winner Medical's mission is to provide advanced medical products and services that improve patient care and outcomes. We are committed to developing new and innovative products that meet the healthcare industry's ever-changing needs. Our goal is to be the global leader in wound care and surgical dressings.