Many choose Winner Medical for medical supplies like bandages, disposable gloves, or wound treatment. Winner Medical, a leading provider of medical consumables in China, has a wide selection of advanced wound care products that meet clients' needs.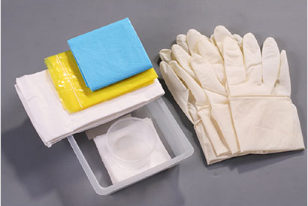 What is Winner Medical?
Winner Medical is a world-renowned producer of high-quality pharmaceuticals and other disposable medical products.
What to look for in Winner Medical's medical supplies?
Winner Medical is a global supplier of premium disposable medical equipment. Bandages, masks, wound care kits, and surgical gowns are among the many things they provide. Consulting services are also available to assist customers in selecting the most suitable product.
Also, products from Winner Medical provide superior safety since they are built using cutting-edge technology and engineering. For example, when you pick Winner Medical, you can be certain that you are protected by the highest quality products available, all of which meet or exceed industry standards.
Product displays
1. Disposable gloves: Whether it is wound care or medical surgery, you must do your best to protect your hands. At this time, Winner Medical's disposable gloves are the best choice.
2. Wound dressing: Winner Medical's wound dressing is a very professional medical product and one of Winner Medical's commendable product series. There are various dressings suitable for different wounds.
3. Masks: Winner Medical's masks are also very popular medical supplies.
Conclusion
Both the quality of their items and the quality of their service to customers are superb. Winner Medical is the best option for reliable and forward-thinking medical supplies.