Surgical procedures have extremely strict requirements for aseptic operation. The aseptic operation can be said to be a big principle that must be followed in modern medicine. Winner Medical, a company from China, has over 30 years of experience in the manufacturing of medical products. Winner Medical manufactures high-quality, sterile disposable surgery gowns.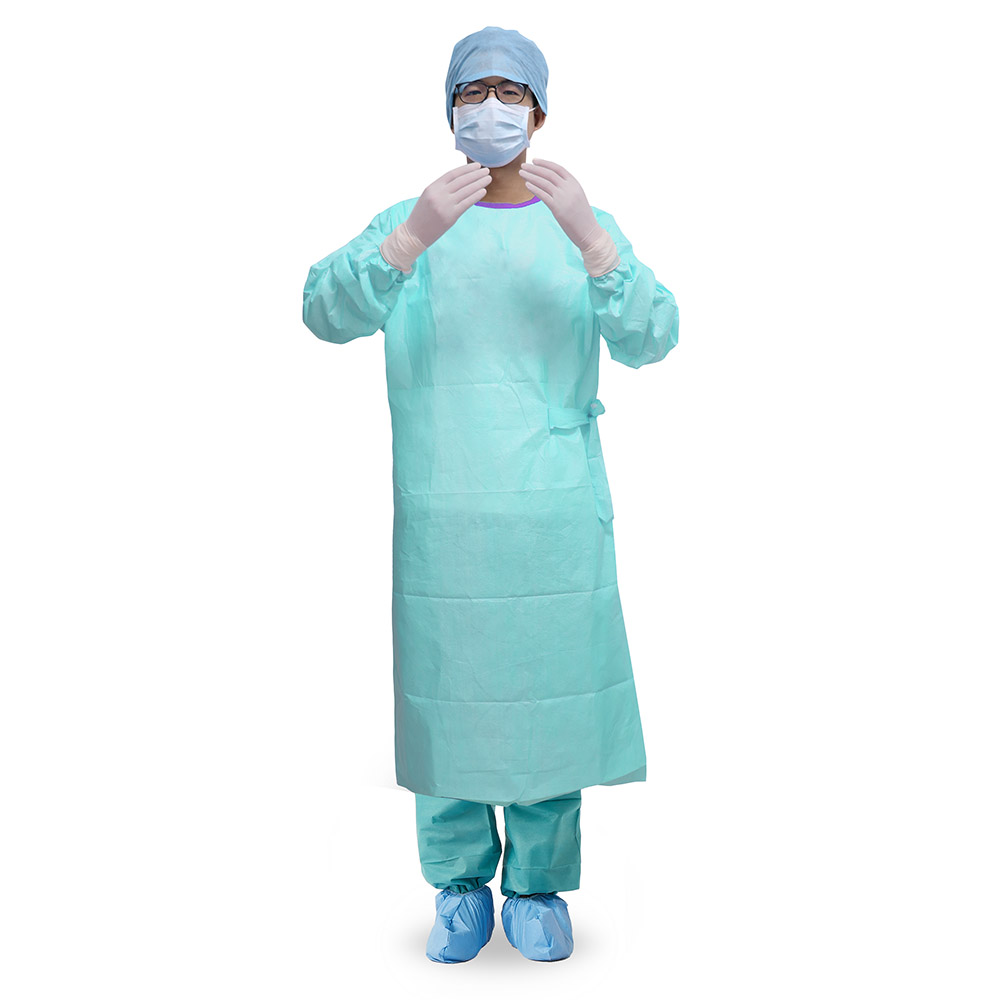 Safety Matters
Winner Medical believes that the safety of healthcare workers deserves equal attention and that occupational exposure is a serious issue in surgery. Winner Medical's high-quality disposable gowns are made of 100% cotton hydroentangled material that protects against fluid splashes and bacterial invasion, and these gowns provide optimal protection during moderate duration procedures involving moderate volumes of body fluids and moderate risk of infection. Winner Medical surgical gowns greatly reduce the occurrence of occupational exposure during surgical procedures.
The gown's cut and size have been repeatedly measured, and the Winner Medical gown provides additional reinforcement in the critical chest and forearm areas. It is designed for optimal protection during prolonged surgical procedures involving large amounts of body fluids and a high risk of infection, effectively blocking splashes of body fluids as well as possible penetration.
High Quality
Firstly, Winner Medical's surgical gowns are made of 100% cotton hydroentanglement material that prevents bacterial penetration, they are soft, comfortable, skin-friendly, and breathable. Also, Winner Medical offers disposable gowns with a higher level of protection for more extensive procedures. They are designed for large splashes of bodily fluids and prolonged surgery and are made of a material that is completely impermeable to liquids or alcohol, making them extremely safe and of the highest quality.
Secondly, as a leading company of disposable surgical supplies in China, Winner Medical has imported advanced production tools from abroad to improve the quality of production and reduce the output of poor-quality products. Winner Medical believes that the automated production process is the key to improving production efficiency and yield rate because it avoids too many uncontrollable variables caused by manual intervention. Winner Medical's production team has automated a large part of the production of the medical disposable, which will be another confidence guarantee of Winner Medical's product quality.
Conclusion
Whether producing disposable surgical gowns or other surgical appliances, Winner Medical has always put product quality at the forefront of its corporate culture, creating a product line that is widely recognized in the medical industry and has consistent quality control to meet the requirements of the surgery.