We all want to provide our patients with the highest quality products possible when it comes to wound care. But how do you know which one to choose with so many choices? Winner Medical is a company that has been providing quality advanced wound care dressings for three decades and is known for its superior quality and commitment to excellence. Read on as we take a closer look at why Winner Medical stands out from the competition.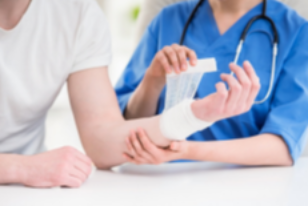 Benefits of Advanced Wound Dressings
Advanced wound dressings are designed to provide superior healing for patients with chronic wounds. They offer several benefits over traditional dressings, including.
- Improved wound environment. Advanced dressings are often more absorbent than traditional dressings, which helps promote wound formation.
- Improves patient comfort. Many advanced dressings are significantly thinner and more comfortable than traditional dressings, making them more comfortable for patients to wear.
High-quality medical supplies
As a leading manufacturer of medical supplies, Winner Medical is committed to providing high quality products that meet the needs of medical professionals and patients around the world.
Our commitment to quality begins with the rigorous selection of raw materials and extends to every stage of production, from design and development to final inspection. Our products are manufactured by ISO 13485 standards and are extensively tested to ensure they meet our strict quality standards.
Winner Medical is the right choice for you if you are looking for high-quality medical supplies. We are committed to providing superior products to meet the needs of medical professionals and patients around the world.
Dedicated to making safety products
Winner Medical is a renowned manufacturer of medical supplies and equipment. The company's products are known for superior quality, durability, and safety. The Safety Winner line includes gloves, protective clothing, masks, and other personal protective equipment (PPE).
Winner Medical's commitment to safety extends beyond its products. The company has developed a comprehensive safety program that includes employee training and education, as well as regular audits of its facilities and operations. This commitment to safety ensures that Winner Medical's products are of the highest quality and that its customers can buy confidently.