How to balance the quality stability of the product and the degree of technological innovation of the product is the best manifestation of a company's technological research and development strength. This is even more important for the medical disposables production industry, which requires a high degree of stability. Innovation is the driving force of enterprise development, while stability is the necessary guarantee to ensure customer adhesion. The company we are introducing today is Winner Medical, a medical disposable manufacturer from China with more than 30 years of experience in the industry, which produces high-quality advanced wound care products.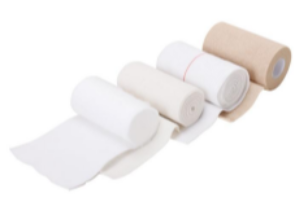 Professional Medical Disposables Manufacturer
As a professional wound care solution provider, Winner Medical is committed to providing full-cycle wound healing products from start to finish for the injured.
Winner Medical's products are made of raw materials of good quality. High-performance base material with hypoallergenic glue also meets the relevant requirements of YY/T 0471 and EN 13726. It is made of high-quality cotton, with soft white color, long fiber, and no foreign fiber impurities.
As for the manufacturing environment, Winner Medical has established a production factory and workshop that fully meet the requirements of GMP. Its purification and sterility have reached 100,000 class dust-free environment.
Quality First
"Product safety first, social responsibility first" is the ideological source of Winner Medical. Quality takes priority over profit, the brand takes precedence over speed, and social value takes precedence over company value, which are the core principles of Winner Medical. The success of Winner Medical depends on the attitude of doing things steadily and keeping people healthy. Winner Medical provides customers and users with the best wound care products and services.
Winner Medical has been working on medical disposables for decades and has contributed to the medical industry by improving the process, quality, and technology of our products to improve the quality and stability of quality control. Winner Medical is a highly technical and socially responsible company that is the preferred choice of medical institutions around the world for the consistent quality of their products.
In addition, Winner Medical's products not only promote good quality surgical and wound care, but are also environmentally friendly, which benefits our environment and which will change the future of the medical industry.
Conclusion
Winner Medical's advanced wound care materials and breakthrough technologies create perfect surgical dressings that provide wound care solutions to treat patients and their wounds in a compassionate manner. Contact Winner Medical for more information on wound healing solutions!