In the medical industry, there is a growing trend of using disposable surgical solutions. One company from China that has taken this trend to the heart is Winner Medical. For professional use in surgery and medical services, the product of Winner Medical is surely a perfect solution.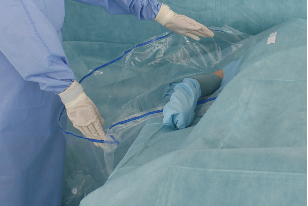 Winner Medical manufactures high-quality surgical disposables made in China. Winner Medicals, a famous disposable medical products manufacturer in China, has teamed up with professional medical agencies to widen the application of their medical products of high quality such as advanced wound care and surgical packs.
Professional Medical Disposables Manufacturer
Winner Medical is a high-quality surgical disposables manufacturer based in China, producing a wide variety of products including surgical packs and other medical supplies. Winner Medical has been in business for over 20 years and is well known for its high-quality products and excellent customer service.
Worldwide Certification: An Honored Brand with Excellent Technology
Winner Medical's products are made with state-of-the-art manufacturing processes and include a variety of disposable items used during surgery, including gloves, masks, sutures, and more.
Still marching steadily in the pursuit of health, sustainable ecology, and medical improvement, Winner Medical can maximize the use of its patented technology to produce better and more innovative disposable medical products for medical institutions.
About Winner Medical
Winner Medical is a globally accredited, quality-controlled surgical disposable manufacturer. With more than 20 years of experience, the products are proudly manufactured in China and meet or exceed the safety and quality standards of the most rigorous international certification bodies.
Winner Medical was the first company to have a complete product line in the disposable medical products market and has also received many ISO certifications. Winner Medical's disposable medical products have quickly become an industry leader according to industry guidelines in the EU, US, and Japan.
Thanks to Winner Medical's leading position in China and the world, Winner Medical strives to pay more attention to our reputation and continue to develop the Winner Medical brand. With numerous local and international honors, prizes, and recognitions, Winner Medical continues to receive acclaim from the community and industry. The most substantial reason for all these honors, awards and recognition is the high quality of disposable surgical supplies, as well as comprehensive surgical disposable solutions, wound care solutions, and others.