Now that medical technology is advancing so quickly, many serious disorders are being treated through a surgical process. Surgery pack is essential medical disposables for surgical procedures. More hygienic than conventional reusable surgical materials, they also satisfy the aseptic criteria of a variety of procedures. We would like to introduce Winner Medical, a Chinese enterprise. They have specialized in creating and manufacturing medical supplies since 1991, offering healthcare practitioners in China and other countries high-quality medical disposables for operating rooms and ERs, including the disposable surgical pack that is so popular today.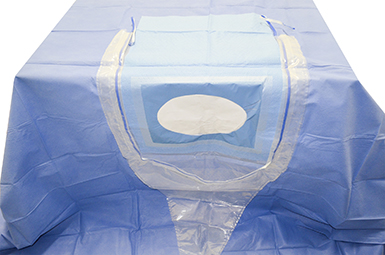 Full Range of Products
Winner Medical's disposable surgery packs are made to match the clinical requirements of various procedures, so for various body parts and various organs, Winner Medical has the appropriate surgical tools, including cover sheets and other specialized tools. Different surgery procedures call for different tools, and the tools need to have different characteristics.
The product branches of the surgery packs include general abdominal surgery packs, gynecological surgery packs, neurosurgical packs, ophthalmic surgery packs, and urological packs. The surgery packs perfectly meet the current clinical needs of the majority of surgical procedures for sterile disposable surgery supplies.
Superior production and design
A skilled and knowledgeable R&D staff, some of whom have experience in clinical practice, develops the surgery packs for Winner Medical. They are aware of the needs that healthcare products must fill and endeavor to raise the caliber of Winner Medical products to satisfy those needs.
The R&D team at Winner Medical is aware of how crucial consistency and quality are for surgery-use products, so they create them with input from clinical healthcare professionals, prioritizing their expertise while patiently and meticulously perfecting the product's features.
The manufacture of Winner Medical is very significant in terms of manufacturing. The majority of Winner Medical's high-quality raw materials originate from reliable production regions, including our longtime favorite American cotton, which has long fibers and pure color and can be the best option for our high-quality products. Next, Winner Medical uses these high-quality raw materials to create its products.
Secondly, Winner Medical, a market leader in China for medical disposables, has invested in top-tier enterprise-class production machines and introduced innovative production tools from overseas. Winner Medical has also dedicated itself to enhancing the productivity of the manufacturing process. A significant portion of the medical disposable's production process has been automated by Winner Medical's production team, adding to the public's trust in the quality of the company's goods.
Seek further information about the high-quality surgery products of Winner Medical at their official website!