The article goes over what masks are and their benefits, detailing the use of masks in different cultures and how people choose the right medical disposables supplier to get the right mask.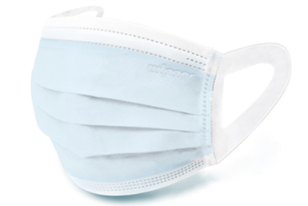 History of Masks
Masks have been used for centuries to protect people from elements, disease, and other dangers. Today, masks are still used for various purposes, including occupational safety and health, environmental protection, and public health. This article will explore the history of masks and discuss some of their current uses.
What are Mask Types and Uses?
Mask types and their uses can vary depending on the situation. For example, there are military, gas, and chemical agent masks. Each has its purpose and benefits.
Masks protect the wearer from bad air quality or hazardous chemicals. They also keep out dust, insects, and other debris. Some masks have ear cups that help keep noise to a minimum.
How to choose the right Disposable Mask?
There is no doubt that disposable masks are important for protecting people from the harmful effects of smoke, fumes, and other hazardous materials. However, it's important to choose the right type of disposable mask for the task at hand. Here are some tips to help you make a wise choice:
The winner medical's mask category covers common application scenarios such as medical masks, daily masks, children's masks, and industrial masks, providing comprehensive protection for healthy breathing and meeting the protection needs of medical and daily use scenarios. In response to consumers' increasingly personalized product use needs, Winner Medical insists on R&D and innovation. It launches personalized masks such as soft-ear, cotton lining, fragrance, UV protective, and sports masks to give users more choices in China.
Conclusion
Whether in the case of raging infectious diseases or just the prevention of respiratory diseases, masks are essential, and people need to know more to make the right choice.