Nowadays, medical hygiene is gaining more and more attention. Among the medical supplies, disposable surgical packs that are non-reusable and sterile are favored by the surgical and emergency rooms of most medical institutions. As a wise choice for hospitals worldwide, Winner Medical produces high-quality, reliable surgical packs that meet the requirements of all types of surgical procedures and offer excellent performance as well as quality.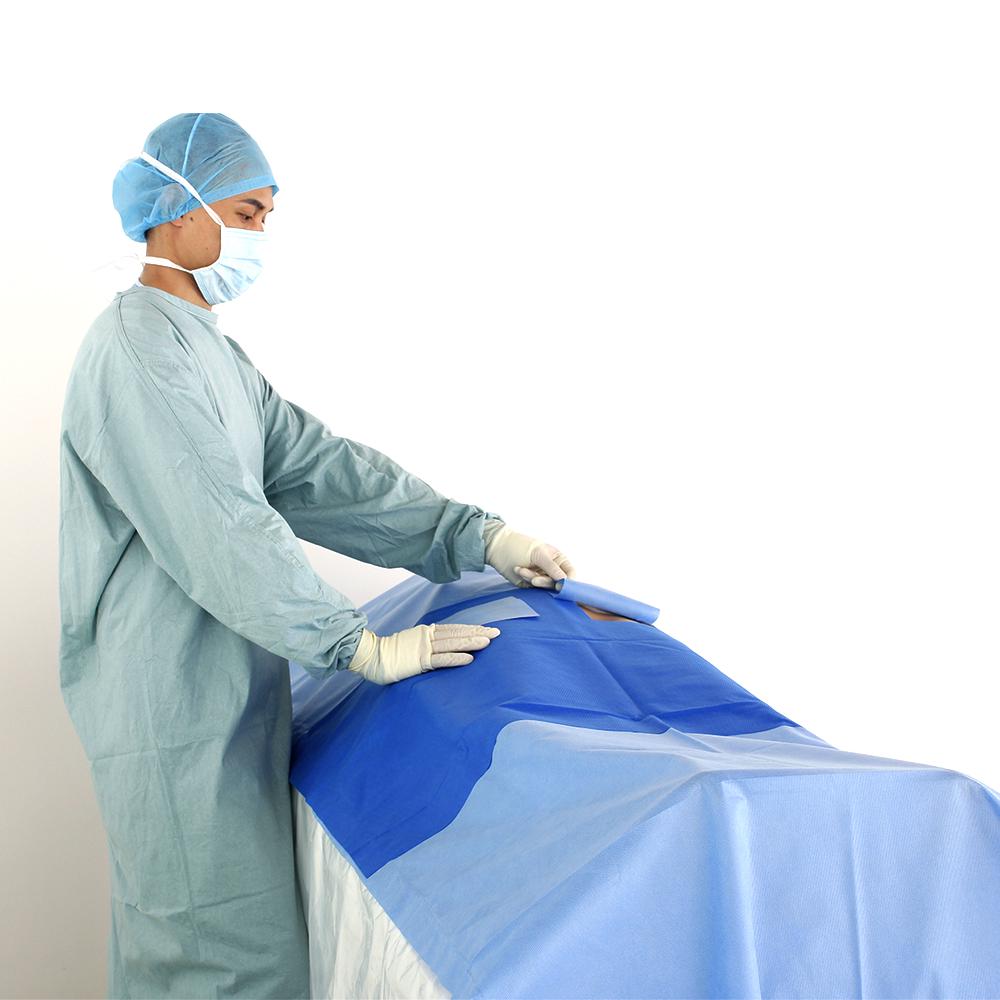 Winner Medical has a professional, highly automated self-owned factory to produce medical surgical packs with the highest quality control standards in the industry.
Professional Surgical Pack Manufacturer
Winner Medical manufactures surgical packs for most common clinical surgical procedures, including angiography, renal dialysis, cardiovascular procedures, interventional procedures, gynecological procedures, ear, nose, and throat procedures, and neurosurgery, where the quality of medical supplies is most critical. medium size sheets, machine overlays, screen overlays, tablecloths, and other customized components as needed.
Winner Medical believes that automated production is an important way to avoid product tolerances, so Winner Medical has invested heavily in imported production machines, while a professional and experienced R&D team supervises production to ensure it operates smoothly. At the same time, Winner Medical is very strict about product control and pays special attention to quality supervision to ensure the stability and high quality of medical products as always.
Salient Features of Surgical Pack
Based on surgical needs, Winner Medical has gutted the surgical supplies to meet the surgeon's requirements for an aseptic operation. This will ensure a successful operation and will be a guarantee for the life and health of the patient. Also, the disposables are made with high-quality raw materials and reinforced in the operation area to ensure that the product will not break easily during use and better assist surgeons in their operations.
All disposables in the surgical kit for use on the human body are barrier and highly absorbent, providing a safe barrier between the surgical wound and the outside environment. Most importantly, the surgical kit contains all the disposable sterile consumables needed for each surgery, which are complete and of high quality, ensuring that the surgeon's preoperative preparation is more relaxed, reducing the burden of packing surgical supplies and saving unnecessary time for the surgeon and the patient.
Conclusion
A company with strict quality control and a mature production process can provide high-quality disposable medical supplies for the smooth operation of medical institutions' operating rooms and emergency rooms.
Winner Medical is one such high-end manufacturer from China with more than 30 years of experience in the industry, and its products are sure to help the successful development of medical care service providers.