Disposable medical supplies are not new, but their increased demand is a recent trend. In this article, you will learn how Winner Medical, one of China's best medical disposables suppliers, produces high-quality products while providing a safe and healthy environment for doctors and patients.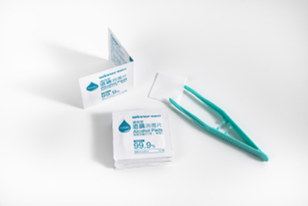 Background information
With the improvement of medical levels in society, disposable medical supplies are becoming more and more popular. These supplies are needed when a person is injured or has surgery. Here are some reasons why disposable medical supplies are popular.
One of the reasons is that disposable medical supplies are safer and more reliable, greatly reducing the risk of wound infection or intraoperative infection, and are favored by doctors and patients.
Another reason for the growing popularity of disposable medical supplies is that they help improve medical efficiency. By using disposable medical supplies, nursing staff can quickly get the medical supplies they need to treat patients, and unpacking and using them is convenient and fast. Medical disposables are gaining popularity because of their benefits to both doctors and patients.
Why Use Winner Medical Disposable Medical Products?
The disposable medical products industry is developing rapidly. There are many reasons for this trend, the main one being that disposable medical products are safer and more  hygienic than traditional medical supplies.
Why are disposable medical supplies safer? For example, in wound dressings used in injuries, disposable wound dressings will always be sterile before unpacking, which is cleaner and hygienic, more conducive to wound healing
Application of Winner Medical Disposable Medical Products
1. Winner Medical provides various types of wound care, from wound dressings to gauze, bandages, etc.
2. In medical surgery, Winner Medical provides disposable surgical equipment such as disposable surgical gowns and caps and fully sterilized small surgical instruments such as scissors, tweezers, etc. In addition, there is a range of surgical packs can be adjusted according to the type of surgery.
3. Winner Medical provides full protective clothing and particulate respirators with high protection performance in general protection.