Wounds are caused by various reasons, such as cuts, scrapes, bites, burns, or other injuries that break the skin. There are many types of wounds, and depending on their severity and cause, they all require different treatments. Winner Medical offers advanced wound care products to combat this problem.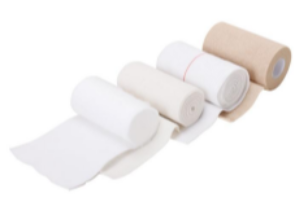 Features of Advanced Wound Care Dressings
Many types of advanced wound care dressings are on the market today. Here are some of the most common features you will find.
1. Absorbency - Many premium dressings are highly absorbent, which helps to keep the wound area clean and dry.
2. Breathability - Breathable dressings allow oxygen and moisture to pass through, which is important for healthy tissue regeneration.
3. Conformable - conformable dressings can be molded to the shape of the wound, providing a more comfortable fit and better coverage.
4. Non-adhesive - Non-adhesive dressings do not adhere to the skin or wound, making them easier to remove if necessary.
Why choose Winner Medical's Advanced Wound Care Dressing?
There are many reasons to choose Winner Medical's Advanced Wound Care Dressings. First, our dressings are designed to provide the best healing environment for wounds. Our dressings are made with only the highest quality materials specifically selected for their ability to absorb high exudates. Our dressings are also available in various sizes and shapes so that you can find the best dressing for your wound.
High-Safety, High-Quality Products
The foundation of Winner Medical's guiding principles is "Quality first, product safety first, and social responsibility first."
Winner Medical's wound care supplies go through a rigorous sterile procedure to ensure that they meet the requirements for usage as medical-grade supplies. It is also important to note that Winner Medical's wound care products are the first choice for surgical and emergency department wound therapy because they are created from premium raw ingredients.
Customer satisfaction with Winner Medical's products has CE accreditation for the European Union, FDA certification for the United States, and Ministry of Health and Welfare of Japan certification.
Winner Medical's products are known for their superior quality and safety because of their strict quality control, meticulous raw material selection, and cutting-edge manufacturing techniques.
Innovative Winner Healthcare
Winner Medical has made history as the first Chinese company in the sector to set up a qualified quality management system and earn ISO13485 certification for it. Additionally, Winner Medical sells disposables to more than 110 countries due to the popularity of its goods and the great regard customers have for their quality