In an era when people are increasingly aware of the need for environmentally friendly products, medical supplies are no exception. As more and more individuals, businesses and organizations strive to adopt carbon neutral practices, the demand for advanced wound care products that emit less carbon dioxide (CO2) is on the rise. In this article, we will discuss the features of these care products and why we chose Winner Medical.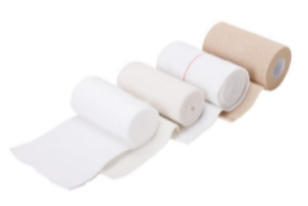 Features of advanced wound care dressings
There are many different types of advanced wound care dressings on the market today. Each type of dressing has unique characteristics that make it ideal for certain types of wounds. The following is a detailed description of some of the most popular types of advanced wound care dressings.
1. Foam dressings. Foam dressings are designed to provide a high level of absorbency, making them ideal for most wounds.
2. Hydrocolloid dressings. Hydrocolloid dressings are another option for heavily drained wounds. They work by absorbing excess fluid and creating a gel-like barrier at the wound site. This barrier helps keep the wound moist.
3. Alginate dressings. Alginate dressings are made from seaweed and other natural materials. They contain sodium alginate, which converts into a gel when it comes in contact with wound exudate. This gel helps to keep the wound moist and promotes the creation of a good healing environment.
Why Choose Winner Medical's Advanced Wound Care Dressings?
Winner Medical's Advanced Wound Care Dressing is the best choice for you if you are looking for an advanced wound care dressing made from high-quality materials. Our dressings are designed to provide optimal wound healing and protection while being highly comfortable and durable.
Some features that make our dressings stand out from other products on the market include the following.
- Unique three-layer structure that provides superior absorption and retention while also allowing for rapid evaporation of excess moisture
- Super absorbent outer layer that helps keep the wound area clean and dry
- Comfortable, breathable design that does not irritate the skin around the wound
Catering to "carbon neutral" requirements
As the world advances, so do the technologies used to create products. This is true for wound care products as well. To ensure the effectiveness and longevity of these products, they need to be made from high-quality materials. Advanced wound care products are made from biodegradable to the current demand for "carbon neutrality" ability.
Winner Medical has strict standards for product quality and safety. Our products are backed by clinical evidence and supported by a team of experts dedicated to helping you heal.