1. Case Details

A 52-year-old patient was admitted to the hospital because of dry mouth, excessive drinking, and week-long ulceration outside the left foot. The diagnosis was type II diabetes mellitus with diabetic foot coinfection. There was a 6*5cm ulceration at the left heel, with bases of 75% yellow and 25% red and a small amount of yellow exudate. The skin around the wound was red and swollen. The epidermis fell off seriously.
2. Therapeutic Schedule
In this case, NAIFURUN was used for treating ulcer wounds of diabetic foot. The foam dressing of NAIFURUN was applied for dressing change to keep the wound clean. The wound healed after five dressing changes on the wound, which lasted for 20 days. Blood sugar was controlled with follow-up.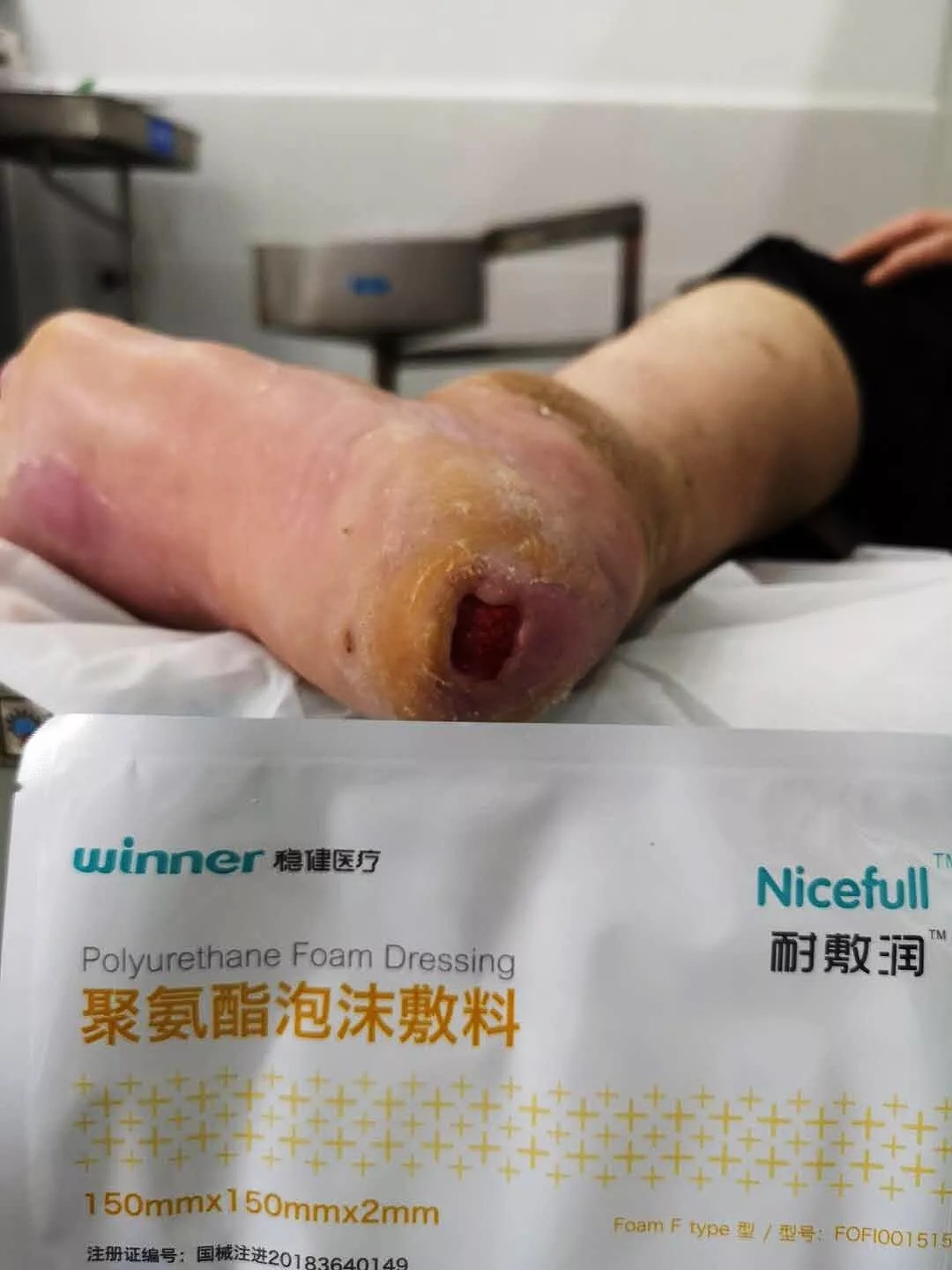 3. Method of Use
1) The wound should be washed with normal saline and disinfected with iodophor.
2) The left heel should be covered with a compress-resistant foam dressing and fixed with YOUJIBAN tape to control the exudate and provide decompression.
3) The patient should be instructed to control blood sugar and followed up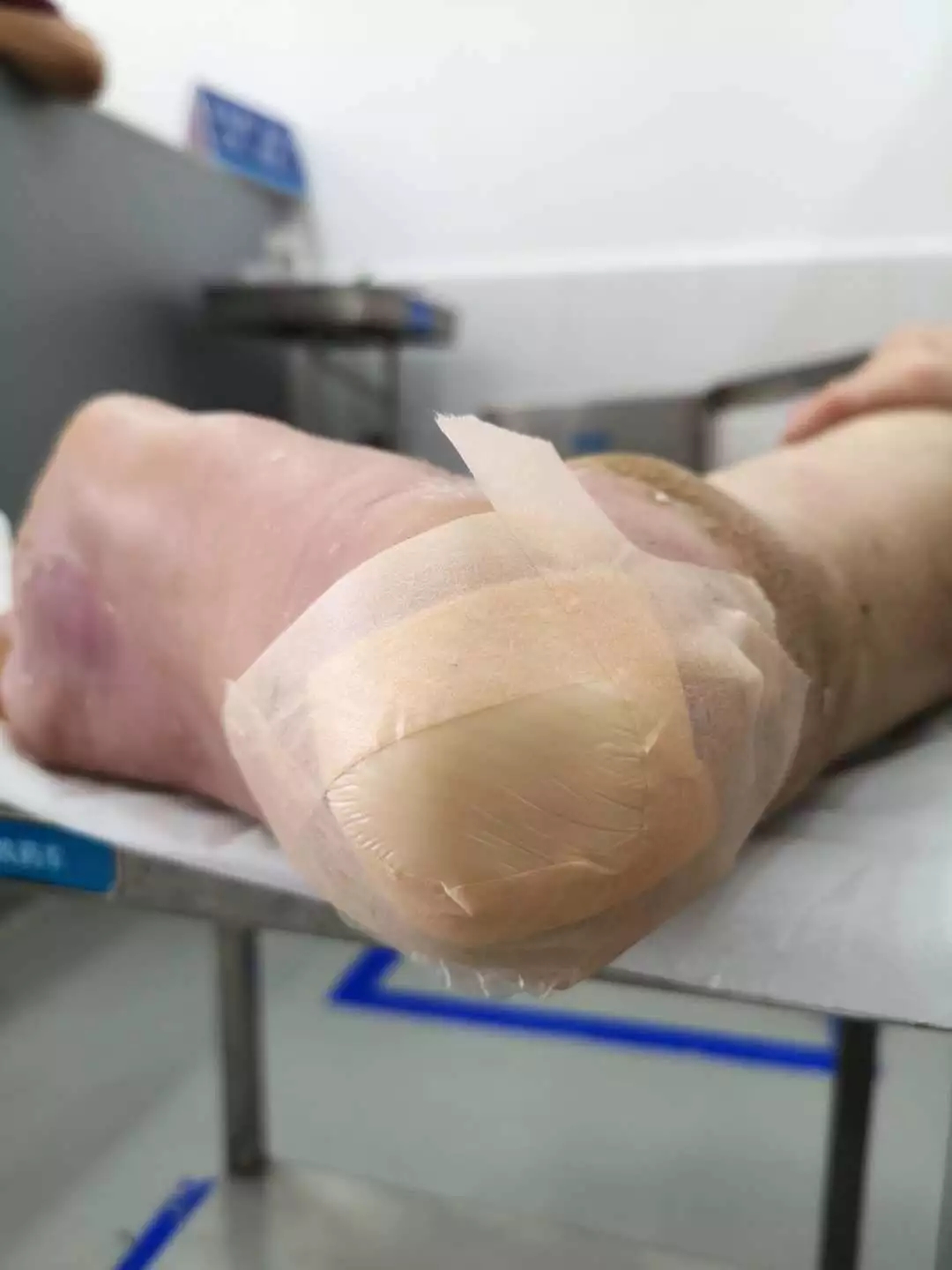 4. Clinical Experience
1) The foam dressing of NAIFURUN is soft and breathable. It is suitable for the wound with a small and medium amount of exudate and the prevention of pressure injury.
2) The foam dressing of NAIFURUN is suitable for wounds on parts with large mobility like joints and for the fixation of special parts