Liquid Skin Protectants Description
There are three types of skin protective barrier products, inclusive of protective barrier wipe, protective barrier swab and protective barrier spray, which are used to apply an occlusive protective barrier to the skin prior to attachment of an adhesive secured medical device and form a protective, waterproof barrier that acts as a protective interface between the skin and bodily wastes, fluids, adhesive dressings, drainage tubes, external catheters and around ostomy sites. 
Liquid Skin Protectants Feature
pressure sores, such as areas of chronic compression, around exudative wounds, the inner thighs of patients with urinary incontinence.

Spray around the stoma to make the bag more compact.

Spray on the wound surface to make it waterproof.
Liquid Skin Protectants Advantages
1. Quick drying in under 30 seconds.
2. Waterproof.
3. Latex, alcohol, fragrance-free formula.
4. Helps protect skin around wounds and ostomies from moisture and body fluids
5 Available in three application formats: swab, wipes and spray
Liquid Skin Protectants Specification
Spray: 28ml.
Swab: 1ml, 3ml.
Wipe: 1ml. 50/100 per box.
Liquid Skin Protectants Clinical study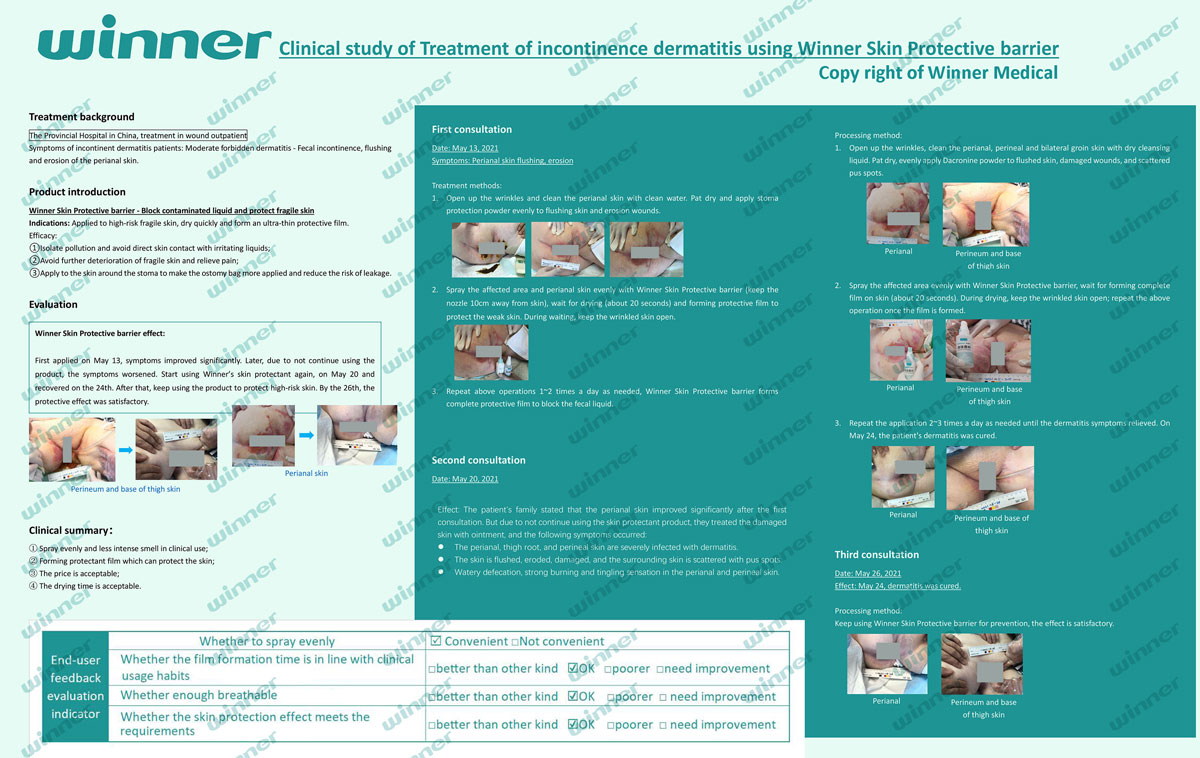 Liquid Skin Protectants Clinical study
Liquid Skin Protectants Video